Punctual Delivery Time
99% Delivered On Time
High Technology Factory
& Environment Friendly

Punctual Delivery Time
99% Delivered On Time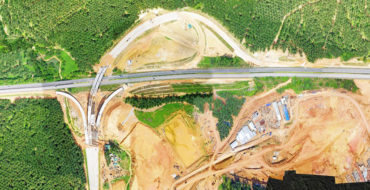 Drainage and Irrigation Works
The drainage system assessment shall be based on Manual Saliran Mesra Alam Malaysia (MSMA) 1st Edition, year 2000 published by Jabatan Pengairan Dan Saliran, Malaysia.
Water Supply and Sewerage
Sewage is generally planned to flow by gravity in approved sewer pipe material and conveyed to the existing sewerage system. The proposed sewer line has been planned and incorporated into
Our Background
Civil, Structural & Highway Since 2000…
Welcome To Produktif Sepakat Consulting Engineers Sdn. Bhd.
Since 2000 we has provided engineering consultancy services in the field of civil and structural engineering. The firm is 100% Bumiputera and managed by a team of experienced, dedicated and motivated Professional Engineers.
Our Projects
We are committed to perform our duty with full dedication
What Is Our Speciality?
SPECIALITY #1
Our team comprises local experienced in the engineering field of civil, structural, bridges, geotechnical, highway, water supply and treatment plants, sewerage and related engineering subject subject.
SPECIALITY #2
Our staff are wee-trained with vast experienced to handle and perform their duties and well equipped with latest technology to achieve maximum productivity and quality
SPECIALITY #3
We are also determine to provide a comprehensive in-house co-ordination and interfacing of any engineering activities
Meet Our Team
Our team are well-trained with vast experienced
     Get Your Dream Home Done? We possess within us two minds.
Meet Our Client